Car Service to Burbank Airport, CA (BUR)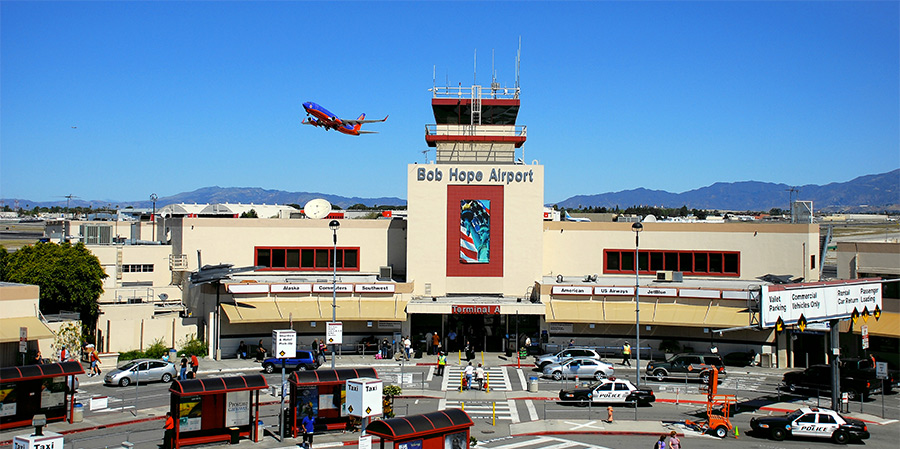 Burbank Airport is a convenient little airport in Los Angeles that helps in saving a lot of your
time. A bigger airport means longer lines, and a lot more hassle. Burbank Airport was selected
as the best airport in the US by Fodor's Travelling Guide. 
LAA Transportation provides car services to BUR at reasonable rates with no hidden charges
or taxes. In case you need an urgent ride to reach BUR airport, or you're flying back from
somewhere to BUR airport, call us at +1800 990 0444 and we will be there in no time!
We, as a Burbank Airport Car Service, and your travel companion want to provide you with
comfort and ease so that you can become our recurring customer. Our staff and drivers are
committed to serving our customers a hassle-free and trouble-free ride. 
Limo Services to Burbank Airport
Our Luxury Limousine Service is perfect for personal and business needs. Book our limo
service, to sit back and relax while we take you to your destination. Our drivers are trained and
experienced and are well aware of the city routes. The real-time map service and their familiarity
with routes allow them to ensure that you reach your dropoff location within a designated time
slot with minimum delay. Our Limo Service to Burbank Airport can be booked through our
website, email, and call (+1800 990 0444). 
What Set Us Apart from Other Burbank Airport Car Services?
1. Professionally Trained and Licensed Drivers
After the hiring process, our drivers are given professional training to ensure that they are
aligned with the company's vision and customer policy. Our drivers are our asset and they are
guaranteed to ensure your convenience and comfort throughout your traveling with us.
1. Regularly Maintained, Safe and Comfortable Vehicles
Mostly when booking an airport car service, you are most worried about the car's condition and
safety protocols. The customer's needs are the company's top priority and to provide an
exceptional car experience, we ensure that our fleet of car service is regularly maintained and
meets the standard protocols.
1. Prompt Services 
We at LAA Transportation are always a phone call away. If you're looking for a convenient and
comfortable ride to and from your destination, just pick up your phone and dial our number. You
can also book our ride through our website form. 
1. Ensure Security of Our Clients:
The safety of our customers is crucial to us. Our drivers understand the responsibility they have
on board. Whereas, our ground team works to ensure that the ride is tracked to avoid any
possible discrepancies. 
BOOK YOUR CAR SERVICE TO BURBANK
AIRPORT
Our 24/7 customer support is there to provide premium service to our customers. You can call
us at +1800 990 0444, and we will be there to help you. In case you have any queries, reach
out to our email address and chatbox facility on the website and we will surely answer all your
questions!