Car Service To John Wayne Airport (SNA)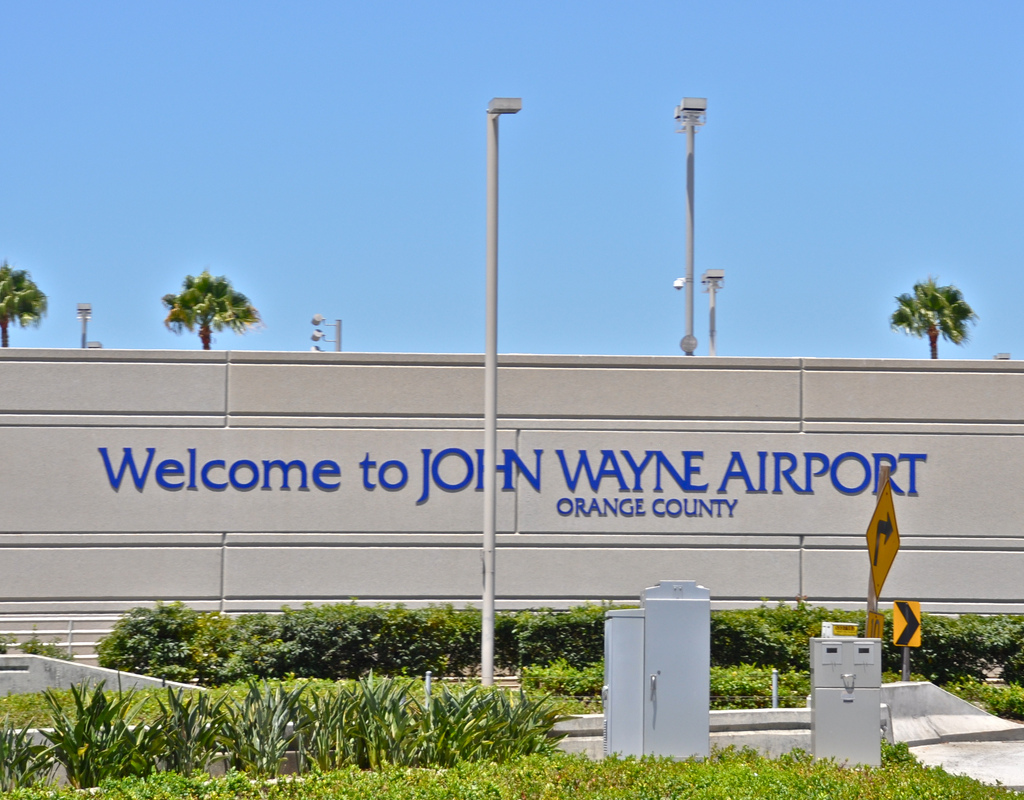 For a smooth traveling experience to or from Orange County, you don't only need a comfortable
flight to John Wayne Airport but also an escape from the annoyance of hailing cabs or figuring
out complex bus schedules. LAA Transportation is the savior you need to secure a peaceful
journey.
We at LAA Transportation go above and beyond to facilitate our customers and make this car
service to John Wayne Airport an experience of ease. After a quick text informing you of the
arrival of your ride, you can stroll out to the curbside to find your chauffeur expecting you and
your luggage as soon as you land.
Call at +1800 990 0444 or visit our website to receive instant quotes if you want LAA
Transportation to be the John Wayne Airport car service for you.
Our Car Service To John Wayne Airport
Arrival Flight
LAA Transportation's John Wayne Airport car service comes well equipped with a monitoring
system that stays up-to-date with any flight delays or changes. This advanced feature helps our
chauffeurs to reach the airport as soon as you land, send you a quick text notifying you of your
ride, pick you up at the curb-side, and drop you off at your destination. If you prefer, you can
request our chauffeurs to pick you up at baggage claim by acquiring our Meet and Greet
service.
Departure Flight
If you're leaving Orange County and want to end your travels on a peaceful note, you can trust
LAA Transportation to be the right car service to John Wayne Airport for you. Expect your
chauffeur waiting for you 5 minutes before your given pick-up time to take you to the airport.
Car Service From John Wayne Airport To Disneyland
John Wayne Airport's proximity to Disneyland makes it the ideal airport for your Disneyland
vacation. But to enter vacation mode you need to let go of all stress, starting with the stress of
finding just the perfect commute. Moreover, if you're traveling with children, you really cannot
rely on cabs and Ubers to always come equipped with safety seats for kids. LAA Transportation
saves you the trouble of looking for cabs or ordering Uber at the last minute and also has cars
with safety seats for your youngest family members.
Sightseeing Car Service
Whether you're headed to Orange County to spend your vacation sightseeing all the venues
and spots OC has to offer or you are between flights and would like to while away the hours
touring the city, LAA Transportation has got you covered. Pre-booking your John Wayne Airport
car service with us gives you the luxury of making multiple spots to theaters, museums, and
amusement parks of your choice. Choosing LAA Transportation and traveling with our well-
informed chauffeurs would save you the trouble of navigating through the exciting city where
traffic is a common occurrence.
Airport To Airport Transfer
Catching two or more flights in a single day can be tiring, but what makes this process worse is
trying to find a cab along with the hustle and bustle you face at airports. Let LAA Transportation
be your choice of car service to John Wayne Airport or even for airport-to-airport transfers.
Whether you need to travel to LAX or Long Beach Airport, you can rely on our trained
chauffeurs to provide you with the smoothest ride to be experienced.
BOOK YOUR PRIVATE CAR SERVICE TO JOHN WAYNE
AIRPORT (SNA) NOW!
Travel with LAA Transportation and watch yourself becoming a recurring customer once you get
a taste of the luxurious experience we promise to provide! Get instant quotes for your private
car service to John Wayne Airport by contacting us at the number +1800 990 0444 or making
an online reservation through our website.
We are available 24/7 and are quick to respond to any queries you might have. To know more,
go through our website now.