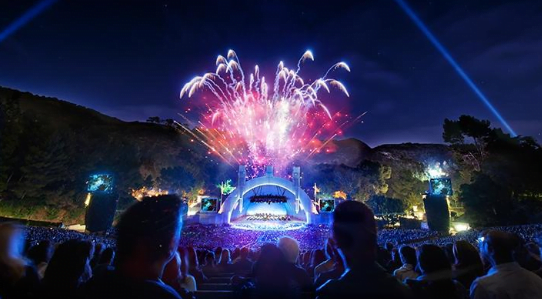 It's hard to think of a venue as exquisite in L.A. as the Hollywood Bowl. Located in the Hollywood hills with spectacular views of the city, especially from the seats at the top of the 17,400-seat venue. The perfect place for you, your friends, and your family to enjoy a night of outstanding music under the stars. With nine decades' worth of legendary performers gracing its stage and countless movie cameos, its history is palpable.
If you'd like to avoid the mysteries of what happened to your car with stack parking or the hassle of trying to walk from a couple of miles away, LAA Transportation should be your go-to for excellent service and fantastic prices.
How LAA Transportation works:
Pick up and drop off service:
The most affordable and convenient of the two options is. Your driver will take you to the Hollywood Bowl and return to pick you up at an arranged pick-up time. You will be picked up at the large water fountain on Highland Ave. We know sometimes events at the Hollywood Bowl run longer than anticipated, and we ensure that you have driver contact information to adjust pick-up times. This can also be done through the main dispatch number at 800-990-0444. Please note that hourly wait time fees may apply.
Hourly Service:
For those that want to have the convenience of having the driver wait on location, we also offer hourly wait time service. This way the driver will wait on location for the duration of the event, and the client can be as early or as late as they wish. No need to notify the driver or dispatch about an event running late.
For your car service needs, give us a call at 800-990-0444.